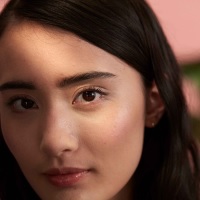 STEP 1: MAP OUT YOUR FACE
Hold your pencil vertically against the edge of your nostril. That's where your brow should start. Then line up the edge of your nostril with the outer corner of your eye. That's where your brow should end.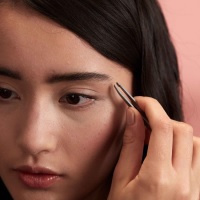 STEP 2: TWEEZE YOUR STRAYS
For the best eyebrow shape, take your tweezers and pluck any stray hairs between your brows, under the arch or on your temples. Try not to pluck too close to the brow or you'll end up altering the shape.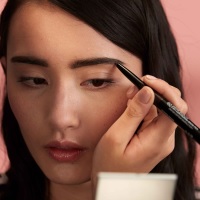 STEP 3: SELECT YOUR COVERAGE
Decide whether you're going for basic, natural brows, full, power brows or expert brows with sharp definition. This will help you select the right product.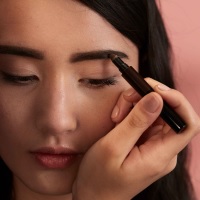 STEP 4: DRAW YOUR OUTLINE AND FILL IN THE GAPS
Define your brow shape. Fill in any gaps and give your brows a uniform colour – the powder blender end of the Brow Sculpt or the Brow Kit powder are great for this!